Message from the Headteacher
We would like to warmly welcome you to Hallam Fields Primary School. We are a brand new one-form entry school which opened in late August 2017 to serve the Hallam Fields estate on the west side of Birstall, Leicestershire.
We aim to develop pupils who have a love for learning. Our '6 R's – Respect, Responsibility, Resourcefulness, Resilience, Reflection and Reciprocity' – underpin all aspects of our school and develop our school culture.
Our staff work hard to create a culture that will help develop inquiring minds and the ability to work with a sense of purpose; we want them to 'Nurture, Inspire, Flourish…Together We Shine.'
We are proudly part of the Lionheart Educational Trust and work very closely with our other Trust Primary Schools: Highcliffe Primary, Riverside Primary, Brocks Hill Primary and Broom Leys Primary. Together we work tirelessly to ensure that our primary schools provide the highest quality education both holistically and academically. Our Trust vision of 'ANY young person from ANY background deserves an EQUAL chance to be successful in whatever they choose to do' permeates around Hallam Fields. It is further embraced in our school motto of 'Nurture, Inspire, Flourish…Together We Shine.'
Hallam Fields is a happy school.  The highlight of every day for me is seeing those smiles and celebrating the 'Hallam Heroes' work that the children proudly come to show me!
We hope that you will find our website a valuable resource and that it will give you an insight into our school. We warmly welcome visits to our school so that you can get a feel for us, and know it is a place where children can grow, be happy in their learning and experience success.
- Ifat Sultana (Head of School)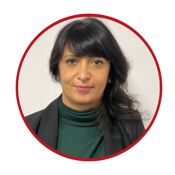 We welcome you to take a virtual tour of our school, to get a feel for the wonderful facilities and inspiring surroundings our pupils enjoy everyday: